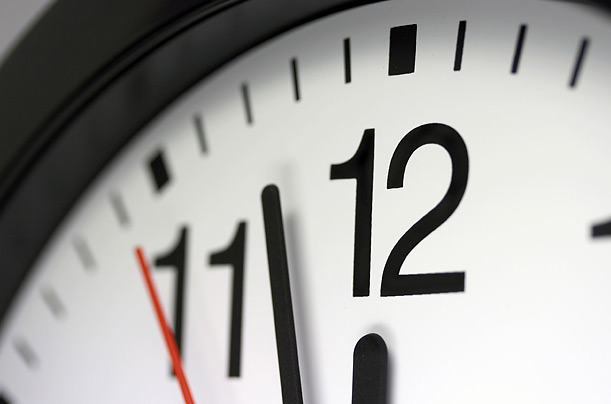 MMD II: 10 Years Is a Long Time If You're Countin' The Days
So 2010 has arrived with a whole load of snow. Ya heard? You've probably noticed that various television channels are providing pretty much constant updates on the weather by now. It's got to the point where seeing a car helplessly wheelspinning on ice and/or an old granny saying she's "..never seen anything like this in all her x years," is getting a little tiresome. Still, 2010 is here! We enter the 'tens'! Together, we all enter a new decade and we ignore the people calling this year "twenty ten" in the same way we ignored those that for the past ten years spoke of the "noughties". Don't even dare to say "naughty noughties" to me and expect me to do anything but curse your name, run to the hills and never socialise with another human again. That phrase is
that
hideous.
memorable
. Rarely has so much happened in one decade that will largely act to influence the shape of the decade to follow. Still, this ain't no political commentary thang I got here, this right here is about the music maaaaaaannnn.
The music of that decade then, how was it? Good, I think. How could I review this decision you ask? Well, I could've reviewed my favourite albums of the decade and all that. Yes. I could've posted a certain number each week throughout December and it could've been like a little countdown. I could've done that too. I am starting to feel a bit bad for not doing this, by the way. However, I left things late as always and if I'm honest with you, I saw little point in it. I mean, I write about what? Indie rock and hip hop pretty much. These things are discussed as much as the goddamn weather ffs. Would there really be any *shocks* in my list?! "Yeah wow! I really dug that Antony & The Johnsons album too!" "Can't believe you thought '
Hell Hath No Fury'
was white hot! Totally agree man."
Instead I've decided to make a playlist. I'm aware this looks like a cop out but I think it's a better idea. I sort of wanted a good playlist to listen to (not mentioning what fun it was making it) and with Spotify being so good for sharing, you can have it too. So I sat down and hammered out my 100 favourite songs of the last decade* and I'm pretty pleased with the results. Sure, there's a lot of obvious picks on there but what can a man do?
NOT
choose '
What You Know'
, '
Crazy In Love' or 'The Rat'?!
Getouttahere.
I tried to only use one band or artist once. I sneakily crept around this self made rule to include some songs I wanted to so yes, Big Boi is on there as are OutKast etc. I suggest that if you've got any issues with this then take them up with Big Boi.
Some personal highlights of mine:
- The delivery of "The plan is to put the rap game in the choke hoollddd" from '
In Da Club'.

-
The two little synth claps before Pimp C's verse on '
International Players Anthem...'.
- That mental little squiggle after "No matter where we are/We're always touching by
underground wires..." from Of Montreal's '
The Past Is a Grotesque Animal'.

-
1:22 into '
John Wayne Gacy, Jr'
by Sufjan Stevens. Shit is chilling.
- The much mentioned but still golden "Forever, forever, ever, forever, ever?" from
'Ms Jackson'.
Coincidentally, this line of Andre's is taken from my favourite hip-hop verse of the decade. Just inspired.
- The closing verse of Okkervil's '
A Stone'
. Just listen to it man.
- How Tom Waits has written a song about the Israeli–Palestinian conflict (not easy) and it is as good lyrically as '
Road To Peace' (
majorly not easy.)
- The segue between cassette recording and the actual song on '
Someday I Will Treat You Good'
by Sparklehorse.
- That spoken word intro on '
Ignition (remix)'
. He doesn't usually do this, ya know.
I could go on forever. These are a good bunch. Take a listen. Happy New Year.
*That are on Spotify. There are some complete beauties that aren't on there. I could do another 100 on what isn't actually. If it's like properly good and it isn't in my list, it ain't on spotify brother.